Where is the best place to find freelancers in Pattaya? Some foreigners pick up freelancer girls on the Pattaya Beach promenade of Beach Road rather than take a girl from the bar and pay a bar fine and buy ladies drinks. For the purpose of research, for a period of almost one month a few friends and I joined up with Pattaya freelancers from the promenade. We then compared our experiences. I have to tell you it is a risky activity and not just from the security aspect but also the possibility of hooking up with a freelancer who has a decent attitude.
Why Don't They Work in The Bars?
Some of the freelancers may be too ugly, too fat or too old to work in go-go bars, or perhaps they have been fired for whatever reason. There are many traps for the unwary tourist. I will repeat that "many traps". Generally speaking, the risk of disease is usually greater with freelancers, they may be katoeys (transsexuals or "lady boys"), or they may rip you off.
For example, while you are taking a shower, they might grab your money from your wallet or trouser pocket and run. Bar girls are less likely to do this because they don't want to lose their jobs at the bars for stealing from customers. If they do anything untoward it is easy to track them down when they work in a bar.
Another reason why some freelancers don't work in the bars is because they might have a casual day job somewhere and are just supplementing their salary. Some of the freelancers come down from Bangkok for the weekend. Others we met travel to Pattaya from up country in the provinces and freelance for a few days and nights returning home after they feel they have made enough to pay their child's school fees or a hospital bill for mum.
Where Can I Find Freelancers In Pattaya?
Some freelance girls have been meeting foreigners in several shopping malls around Pattaya. One popular mall for the girls to meet a foreigner is the Royal Garden Plaza. A mixture of girls freelance in the malls and care should be taken.
Another popular shopping center where you can meet up is Big C on Second Road North Pattaya. You can meet freelance girls on the second floor. Just take the escalator to the second floor (next floor up from ground floor) and find a seat. There are wooden bench seats located next to the safety railings.

Tip: After the bars close some girls who haven't been bar fined will walk the promenade hoping to pick up a falang. How will you recognise them? I found an interesting answer to this question plus lots of useful tips, prices and information about security issues in:
Pattaya Bar Girls Report.
If you plan to take a freelancer to your hotel make sure your hotel has a joiner friendly policy . Meaning that the hotel does not charge a fee for a girl to join you in your hotel room. Here is a list of some of the preferred guest friendly hotels in Pattaya.
Other places to find freelancers in Pattaya are the discos, night clubs, Soi Baukhow and Walking Street. Here are six specific dancing venue recommendations where you can find freelancers in Walking Street. A lot of the girls are regulars at these venues and might be known by the management or staff so could be easy to track down if you had some problem with the girl.
The Bamboo Bar - South Pattaya Rd.
FLB Bar - Walking Street.
Marine Bar Disco - Walking Street.
Tony's - Walking Street.
Lucifer's - Walking Street.
Pattaya Beer Garden - Beach Road near entrance to Walking Street

The Bamboo Bar
Located near the corner of Walking Street and South Pattaya Road. Walking Street is an extension of Beach Road which runs along the beach promenade. The entrance to Walking Street is closed off to traffic daily at around 7:00 p.m. and opens to traffic after the bars close. The Bamboo Bar usually has two live bands.
This is a fun place where you will find a diversified range of clientele and music to match their tastes.
Keep a watchful eye on your drink tabs as they are put into your bill holder. It's a good idea to check each one with the waitress or waiter who serves the drinks at the time of delivery.
There have been a few problems of over charging or charging for a drink you just didn't order.
FLB Bar
It is located in Walking Street on the right traveling South (away from Beach Road) near the bend in the street just past the big tree. The bar opens at around 7:00pm every evening. There is usually live music.


Tony's Entertainment Complex
From the main entrance to Walking Street at South Pattaya Road walk about 300 meters in and you will come to Tony's Entertainment Complex on your left. Usually you will see a few of Tony's hostesses around the entrance of the complex. They will guide you in the right direction.
At Tony's it is possible to meet freelancers. It might cost you a drink or two.
More foreign musicians perform here than any other live music venue in Pattaya. The live performances are almost continuous. The presentation is varied and a little more free form than the Hollywood.
Entrance to the venue is free but you must buy a minimum of two drinks per person. A beer will cost you 150 baht per glass. A lot of freelance girls patronize this venue.
Lucifer's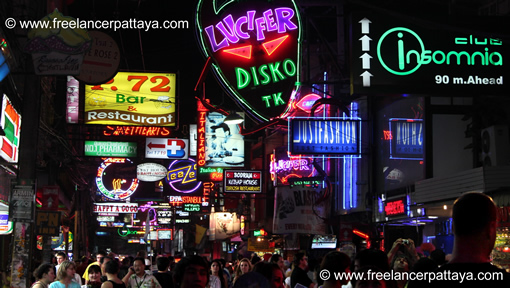 This is a popular venue for Pattaya freelancers. You will always be able to engage with with a Thai freelancer at this venue. Lucifers is centrally located in Walking Street.
The music is live and loud. Mostly hip hop and rap. There are two bands performing at this freelance live music venue. A small stage is set up in the front area and a second larger stage further inside the complex.
The main stage and dance area is located through a hallway to the rear of the complex. This is where the band has the sound system cranked up to the highest decibel.
The easiest way to pick up freelancers at this venue is to look to your right (provided you are walking forward and not backwards) just after you enter the front entrance from Walking Street.
Save 70% on your Hotel Rates in Thailand
Tip: Some websites are still recommending you take a motor bike to X-Zyte Disco. Don't waste your time looking for X-Zyte it no longer exists.
How To Negotiate With Pattaya Freelancers
In one of the chapters of his e-book "After The Rush" Bill Williams describes his experience with Pattaya freelancers.
Based upon his many encounters with Thai freelance girls, he has outlined a seven step protocol to ensure a safe and erotic adventure with a Pattaya freelancer. With Bill's permission we are able to publish one of the protocols here.
"Be sure of her age. Following this protocol could save you a big hassle and maybe ten thousand baht or even more. There are a few scams that involve a girl's age. If she is underage she might be working in partnership with an uncle or an older brother, who is lurking in the background somewhere watching every move she makes. Imagine this; halfway through..................

If you think a freelance girl looks too young and you are not sure of her age then ask to see her ID card. The Thai language for ID card is BUT PRA CHA CHON. It is a serious offense to engage in sex with a girl under the age of consent (18 years) even if she has consented. Some will insist they are over eighteen. Here are three easy ways to entice a Thai girl to show you her ID card without making her feel uneasy."

"If you feel awkward about asking to see her ID card then just approach the girl gently in a fun way. You could begin with some "small talk" about family, brothers, sisters and of course her age. Ask her how old she is. When she tells you how old she is then jokingly tell her you don't believe her. Say something like:
"Oh you look much younger."

She just might open her bag or purse and produce her ID card without you even having to ask her to show it to you".

"Another way to get a Thai girl to show you her ID card without asking her directly is to tell her that..................."
One of the down sides of courting a freelancer is the fact that she probably hasn't bothered to take a medical check up for STD's or HIV so make sure you protect yourself.
Here is another thing to look out for. Many of these freelancers are not the beautiful girls that they appear to be. Some are lady boys (katoeys). A drunk foreigner in a dark street is tasty prey for a katoey or even a group of katoeys.
Check out Bill's e-book for more Pattaya freelancers and bar girl information.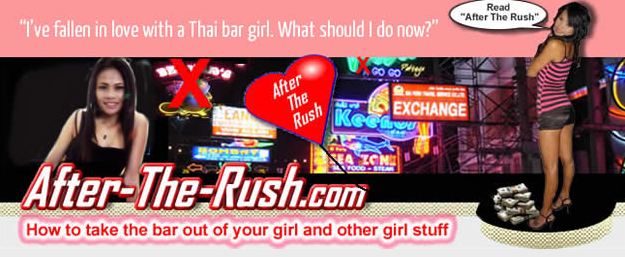 Here is a little known secret. You will find freelancers in other places around Pattaya that you least expected. Now I don't want to create controversy by writing about this issue on this website. But there are some golden opportunities awaiting the persons who put a little effort into following a certain tactic described in the e-book "Pattaya Bar Girls Report". Check it out here.
Gulliver's Bar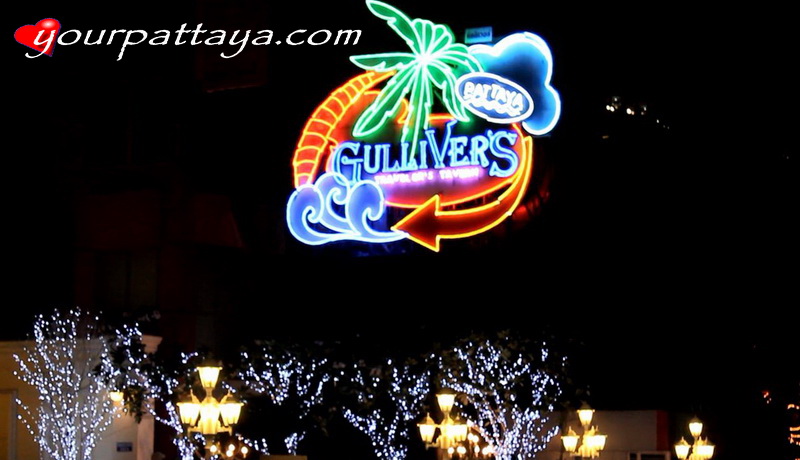 Gulliver's Beach Road, North Pattaya 436/583 Moo 9, Soi 1.
Opens at 11:00 a.m. and closes at 2:00 a.m. the next morning. There are three pool tables in the back section. Take a look there.
Hollywood Disco Pattaya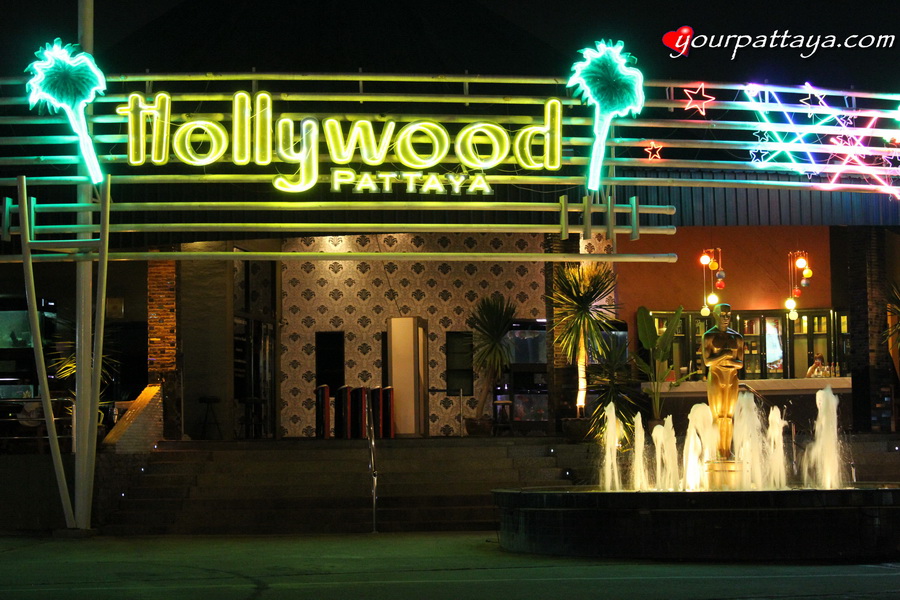 Located in Soi Phettrakun, North Pattaya off Third Road.
Just ask a motorbike taxi to take you there.
It's obvious that professionals with a lot of experience in the entertainment industry run Hollywood. The staff are well presented in their uniforms.
Some freelancers can be negotiated at this venue but be prepared to dig a little deeper into your wallet. These beauties are usually more attractive than those at other venues.
On arrival we were greeted by two attractive hostesses and ushered through the crowd to a table not far from the stage.
The music is predominantly contemporary Thai and up beat. The lighting is high tech and comparable to anything you will find in your own country.
Summing up here my friends and I discovered that we all achieved a better all round success rate with Pattaya freelancers who we met in some of the venues mentioned on this page. During the project I read Bill's book again and found several tips to help improve my success rate with freelancers.